Colgate Shaving Tin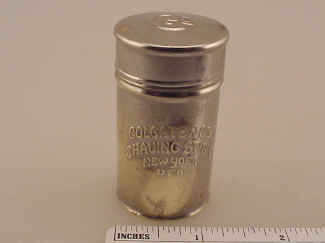 A very nice Colgate & Co. nickled Shaving Stick tin. Marked New York, USA. Some of the brass is starting to show from wear but otherwise in excellent condition. I would think from the turn of the century era. ...
Price: $55.00
---
Sanitol Tooth Powder Tin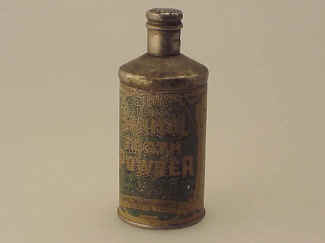 Pretty old but still showing most of the "Sanitol Tooth Powder" in large fancy advertising letters. ...
Price: $75.00
---