Colt Pocket Screwdriver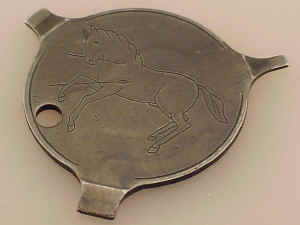 Colt pocket screwdriver, with hole for key chain. Blued finish, measures 1 1/4" diameter, Rampant Colt engraved on one side, "Colt" and "Pistols - Revolvers" on reverse. Three different sizes of hollow ground style screwdriver extensions emanate from disk. It is in excellent condition ...
Price: $55.00
---
Colt 1962 Dealer Catalog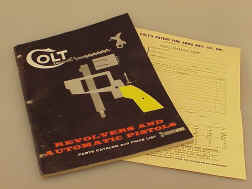 Colt Parts Catalog and Price List for 1962, Revolvers and Automatic Pistols. With unused Parts Order Form. Lists all handguns with parts breakdown and prices, shows guns' schematics. In excellent condition with some cover wear. ...
Price: $145.00
---
Colt AR-15 SP1 Rifle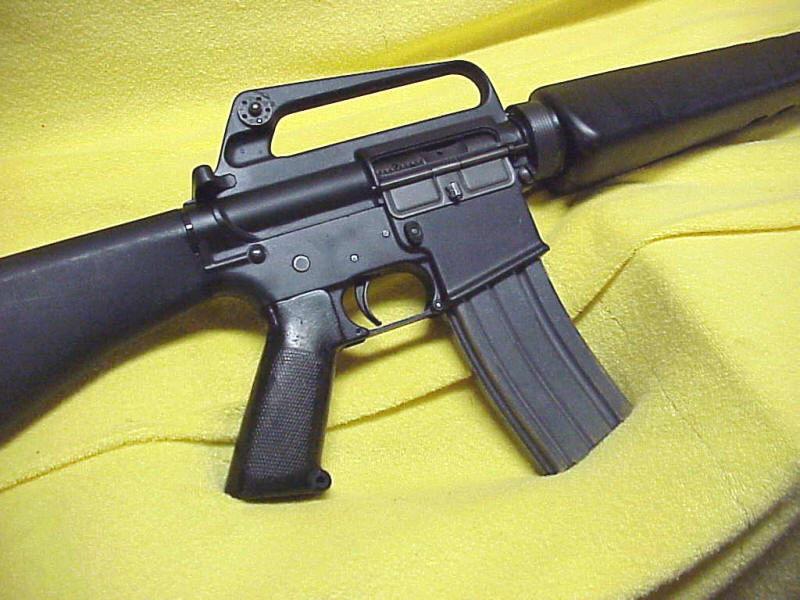 Colt AR-15, SP1 semi-auto rifle, early pre-ban with bayonet lug and flash-hider, 5.56/.223 caliber rifle circa 1976 in like new condition. This is a pre-ban rifle and is getting hard to find in this condition. ...
Price: $3,895.00
---