British "Barnett" Blunderbuss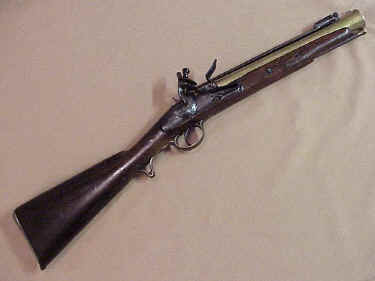 This English Blunderbuss is 30" in overall length, has a 14" brass flared barrel of 1" plus in diameter and sports a folding, spring operated, triangular bayonet. The fine walnut English style, early stock with brass furniture has been re-fitted with an excellent condition, but over- sized, "Barnet ...
Price: $6,495.00
---
London Small Arms Company, Snider Conversion, Mk II ** Rifle
We just purchased a very nice LSA, London Small Arms Company Snider Conversion Rifle of the Pattern 1853 Enfield Rifled Musket, retaining the same .557 caliber but with breech block added and .577 Snider cartridge employed as is usual for this Mark II ** model. The bore is extremely fine as is the ...
Price: $2,498.00
---