S and W Company Collectible
Smith & Wesson Ceramic Mug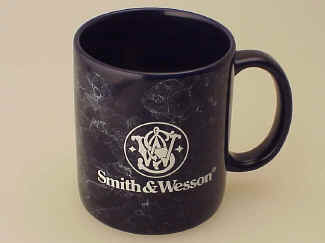 Smith & Wesson Coffee Mug, blue marbleized with white logo. Large size, handsome and rugged. Nice gun company collectible. (I have two) ...
Price: $18.95
---
Smith & Wesson Company Catalogs, Group of Three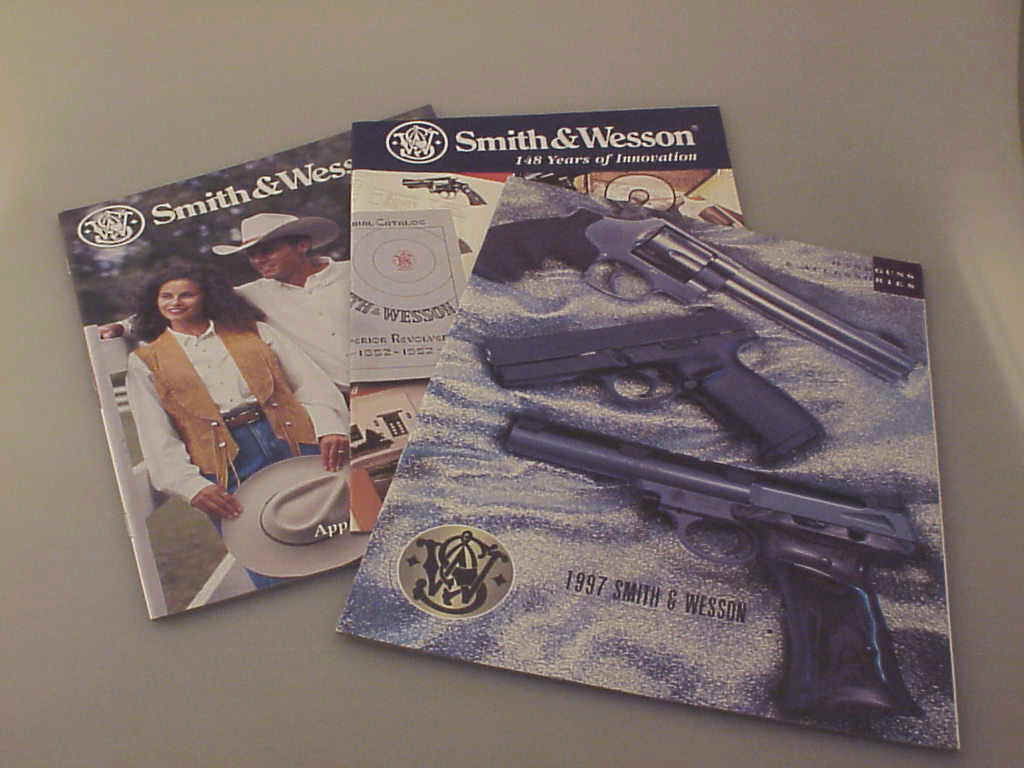 S & W Catalogs, Group of 3 consisting of 2000 catalog of apparel, knives, accessories and collectibles; 2000 catalog of handguns, "148 Years of Innovation"; 1997 S & W catalog of handguns and accessories. The price is for all three. ...
Price: $25.00
---
Smith & Wesson Model 100 Hand Cuff Set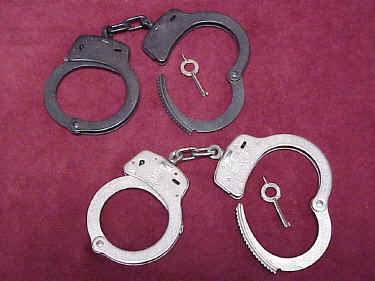 Past and present use by Police and Security Guards world-wide, these S&W hand cuffs were the mainstay from the 1950's onward. We have two sets, one in blue and one in nickel with one key each. Both are carbon steel, 10 ounce weight and single lock system designated and so marked as Model 100. They ...
Price: $65.00
---