~ Updated Wednesday, October 30, 2019 ~
~ NEACA Saratoga Springs Gun Show and Military Exposition ~
For all Shows Download Rules and Regulations Need Signature
See us at Saratoga Springs, NY again on
March *18, 19, 20, 2016
August *19, 20, 21, 2016
Show Photos Below ...
Prior Shows
March 2016
January 2016
October 2015
August 2015
March 2015
January 2015
August 2014
March 2014
January 2014
October 2013
August 2013
March 2013
January 2013
October 2012
... and it went on for thirty more years.
Due to a change in City Center policy we will not be able to have food and drinks at our Friday evening Preview, but the Snack Bar will be open
for our NEACA Arms Fair
See below for more show details ...
Saratoga Springs City Center, 522 Broadway, 12866
*Friday is for NEACA Members & Exhibitors only.
A prior March Arms Fair at the City Center went very well with smooth move-in with the construction about over. Dealers commented that it was the easiest and quickest move-in they ever had and move out on Sunday afternoon went just as well. Sales were excellent. Attendance was near a record.
250 eight ft. tables ~ always the place to be.
Last WGY 810 ALBANY Radio Commercial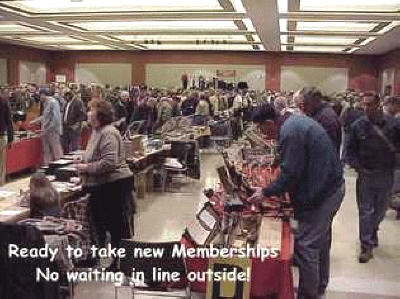 NEACA Membership
Saratoga Springs City Center,
Saratoga Springs,
New York
250 8 foot tables,
ARMS FAIR and Military Exposition ~ October 2013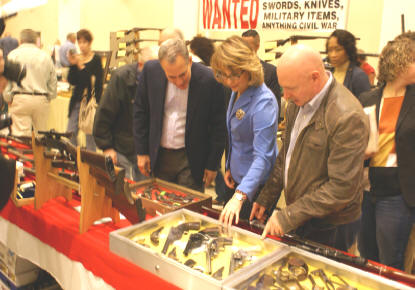 NYS Attorney General, Eric Schneiderman chats guns with Gabby Giffords and hubby Mark Kelly at October 2013 Saratoga Arms Fair. It was our privilege to have them request a visit to our show.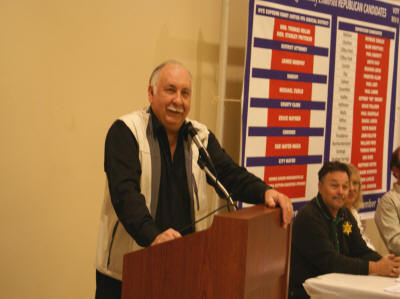 Dave Petronis, NEACA President, Announcing all of our Special Guests.
For this August Show our exhibitors can set-up after 2PM on Friday. There will NOT be our regular Friday Evening Preview Party ~ however viewing is open to NEACA Members after 4:30PM. New Members can also join at that time ~ see Cathy at the NEACA table.
Current Hotel Specials (August Not Included)
Cathy had arranged for some great hotel rates for our last January, Saratoga Springs Arms Fair with many extending to this year 2012, but for this show we only arranged these deals. No wonder the Hotels are complaining of low occupancy.
You must ask for NEACA, Inc. ARMS FAIR GROUP RATE. If you don't have the numbers or addresses from prior mailings, please call us... 518-664-9743 ... or
Go to www.saratogacounty.org For
Link to Saratoga County Tourism & Hotel Accommodations
Saratoga Area Motel List PDF (25 mile radius)
Saratoga Springs Arms Fair & Sporting Show
For this next January event we will have the rear wall for 10' wide and 6' deep booths of Outdoor Sporting related businesses. The booths come with (1) 8' or 6' table and two chairs, but we will not have drapery (marked space only) and the cost is $125.00 each. We also have two corner locations as a 10' x 8' for $175.00. In March we hope to have our expansion rooms open for 10' x 10' Booths of Sporting Activities, Guides, Artists & Artisans, Outdoor Clothing, Leather Products and other related Hunting, Fishing & outdoors activities with boothing and the anticipated cost will be $300. E-Mail us for details.
See Photos of Prior Exhibitors Below
---
Some Older News
Prior Saratoga Springs, NY Gun Show :
March 18, 19, 20, 2011
This is our regular event that we have sponsored for the past 28 years and the City Center will be through with all of their additions and renovations; they have added two more rooms and we can use them for future expansion as soon as I figure out all of the new logistics. Always the place to be ....... with NEACA four times a year; January, March, August & October.
Our summer show will again be the last weekend of August and during the thoroughbred racing season at the Saratoga Race Track. We also hope to have 50 8' x 10' booths of Art & Artisans in our newly expanded rooms adjoining our Arms Fair. See Room #1 & Room #2 plus the overall City Center layout. Booths will cost from $300 to $450 depending on size and location. Invitations have gone out to Artists, Artisans, Museums, Re-enacting Groups and Vintage Outdoors and Historic Dealers and Collectors. If you didn't get yours ....
---
Some of our prior exhibitors at Saratoga Arms Fairs...



Some have gone on to a far better event where we hope we will all meet again ...





























New and old exhibitors will be back for our Next Arms Fair in Saratoga Springs this summer season... we hope you will be there too. ...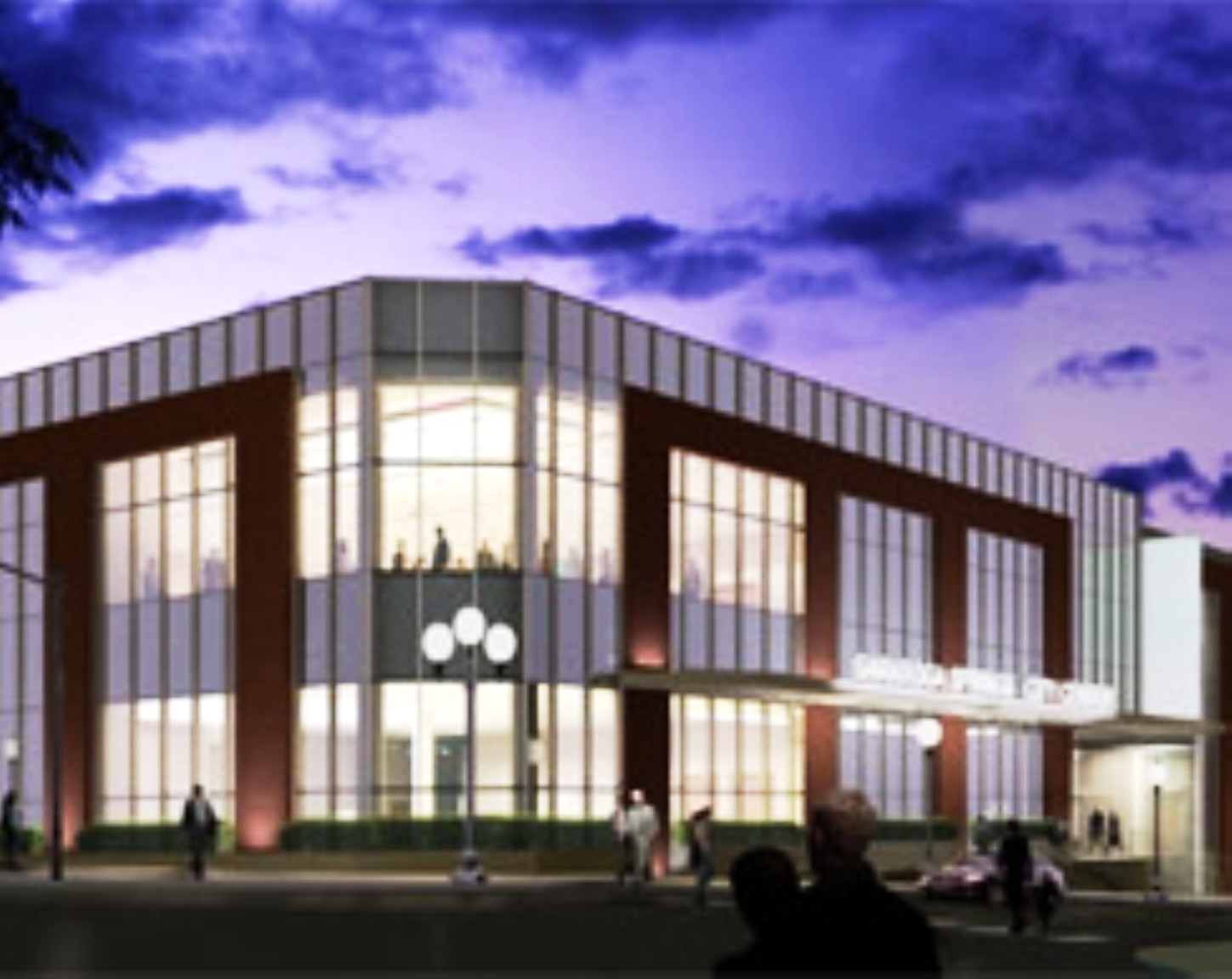 June 23, 2011
Good Morning to all,
Artists, Artisans, Museum Directors,
Re-enactors & NEACA Members
NEACA sponsors an Arms Fair at the City Center in Saratoga Springs, NY four times a year; January, March, August & October. We have done so for the past 28 years, in fact we opened the City Center with their first public trade show in August of 1984. Our next event there is this August 26, 27, 28, 2011 and in conjunction with our Summer Arms Fair we will be sponsoring our first Art & Artisan Exposition in two newly expanded rooms of the City Center. We want to inform you that we are seeking artists and artisans for that space.
In this show we are also seeking to involve Art Museums or Museums with Historic themes or significance which blend with our Historical Arms and vintage outdoors sporting collecting. I have noticed the reports about declining museum attendance and funding problems and along with my wife, Cathy, have decided to offer new exposure possibilities to our Museums and Art Repositories.
My name is David Petronis and I am President of NEACA, Inc., New Eastcoast Arms Collectors Associates and would like you to help spread the word about a new concept … working together, liberal and conservative, to help keep our National, State, Historic and Cultural Heritage alive and well. Yes, we are gun and militaria collectors but also are concerned citizens who personally find, protect and pass on the great majority of our National Treasures; many past collectors have contributed or in fact, solely bequeathed individual or multi-faceted collections to our National Museums both large and small. Depending upon the circumstance I can offer booth space freely or at a very reasonable rate at our next show in August. Normally over 3000 people will pass your booth on Saturday and Sunday.
We have Artists already confirmed but booth space is still available in our adjoining first floor room with 8' x 10' booths for $450. or our second floor room for $300; about 50 booths can be occupied plus the possibility of adjoining hotel gallery space opening to our main floor where also 250 tables of Arms & Militaria Collectors will spread their wares. We would prefer art or artisans to be outdoors theme oriented or have history related art but all are welcome in our vetting process. We also welcome living history presentations, displays and re-enactors. This will be an annual event continuing and expanding upon our long history of bringing these Arms Fairs and associated expositions to the general public.
Unlike museums' inventory, NEACA Members offer theirs for sale with hands on activities of the artifacts or goods they bring to our shows. Attending our Arms Fair is like a walk down the aisle of history while also realizing that these historical items can be brought home to cherish, protect and pass on to one's own children, thereby keeping our collecting fraternity willing and able to hunt for and bring new finds to the discerning future historian or collector. As collectors and protectors of items that generally could have headed for a landfill it would be nice to work with the professional museum staff in the pursuit and salvage of these items while also allowing the public, who may not have visited our local museums, the opportunity to learn about the possible final resting place for a cherished American Heirloom.
We would like to invite you to participate in this noble cause of seeking out and protecting our Nation's Heritage by either taking space in our Arms Fair or at least passing this request on to others who may wish to do so. Our extensive website at NEACA.com garners over 250,000 unique visitors a month with over seven million hits monthly by those interested in what we do and sell. Go to our Gun Show page or Saratoga Arms Fair page for more information or contact us at 518-664-9743 or at 38 North Main Street, Mechanicville, NY 12118.
I would like to take this opportunity to thank you for your time and possible future participation in our Arms Fairs or by visiting our website or our shows. And for you Members, we can always use one more. Respectfully, your's
NEACA, Inc., NEACA Show Promotions
Hudson River Trading Company
C&D Petronis, Inc.
518-664-9743
or
518-664-6071
PS: Please pass this on to your events calendar or the press in your name or to other interested parties.
---