~ Updated Sunday, February 5, 2023 ~
About Our Company
Our four story brick building is situated at 38 North Main Street in Mechanicville, New York, and is reminiscent of a 1940's department sporting goods store. We use two floors of the 13,000 square foot building for display and sales, the rest for storage. The Hudson River runs just behind our shop and boaters from far off places tie up at the free dockage available. Since 1982 our antique and firearms business has been located here under the name of Hudson River Trading Company.
My name is David Petronis and with my wife Cathy we started the parent company as a Singer Sewing Machine sales and service shop in 1972 and we still keep our hands busy to this day with sewing machine service. In fact we still have a ton of old, original sewing machine parts, all for sale!
Our main business however, is finding and purchasing the finest condition of collector firearms or militaria and quality Americana so that we may pass it on to the great collecting fraternity; some ... we have been known to keep!
See "What's New" for current information after you consider using the "Wish List".
We put two new pages on about "Dave's World" and "Stories From Dave's World" that you might enjoy.
Our latest Member Letter is at the top of menu on the left.
Also, be sure to check our "Hot Item" feature! It's something we'll TRY to change every week.
Just for fun, we've created "Items of Interest" that can appeal to just about anyone. Take a look, it may surprise you.
Another easy feature is our "Collector Site Map", try it to find all of what we offer, including a "new gun" catalog.
"Target Guns and Accessories" has been added and it has been Hot ! Also new is our "Wanted List". Check it out.
"Colt Collectables" has been added.
See our Silent Auction and Double Barrel Firearms.
---
Message from the President
WISH LIST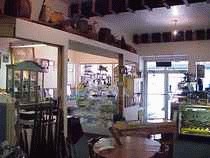 Part of our business is the constant search to supply our customers' want lists. We've made many new friends and contacts through our own gun show promotions and displays at other shows throughout the country and we have a brisk collector business in the Northeast. With the internet we seek to make new friends and service new customers in an ever expanding collector world. If we can't supply what you request then we post it to Wanted List for further action.
We hope to be able to purchase many more items for our clients and also meet new customers. In fact if you would like to send your wish list we'd be more than happy to see if we can accommodate some of your desires. (Click on "Request Info" at top bar.) Please remember that the quality of arms and other collectables that we try to find and secure are on the upper most scale of that hobby. We try to handle fine, investment firearms, however we will attempt to locate anything for you, and we have a huge inventory of stuff on hand! We have closeouts on our site map and "common" firearms on specials and the new Gun Runner page. We have gotten many requests to put viewers guns on our site so we have started a Consignment system.

We've now been getting over 6,100,000 hits a month (we hit over 450,000 on a single day). This new site has only really been active for about a year so I'm told that is pretty significant. Since our website has been in existence we have also answered hundreds of questions about guns and other items. It still amazes me how we can be found and contacted by anyone in the world. Generally, we don't charge a fee for answering simple questions but we are getting so many about appraisals or "what's it worth" that we have to ask for a small fee to help offset some of our time spent. Go to "appraisals" for further information. Or, if you happen to be from someplace I'd like to visit you can have me for dinner ... that is, unless you live in the jungles of New Guinea!
David Petronis