NEACA, Inc. ~ C&D Petronis, Inc.
SINCE 1982 ~ SINCE 1972
~ Updated Friday, June 24, 2022 ~
IMPORTANT NOTICE
Just think how busy this place could have been today!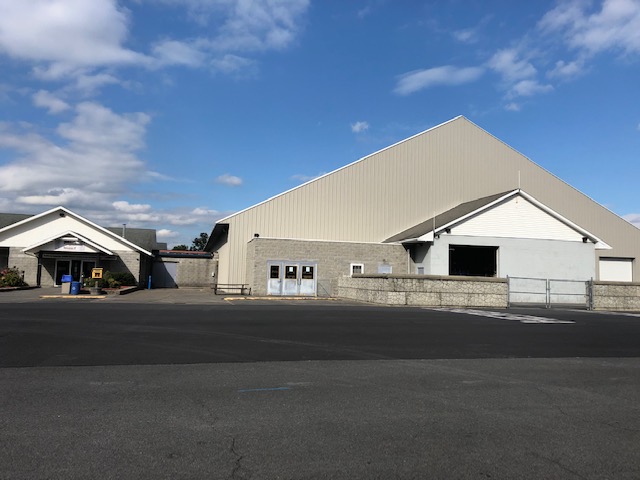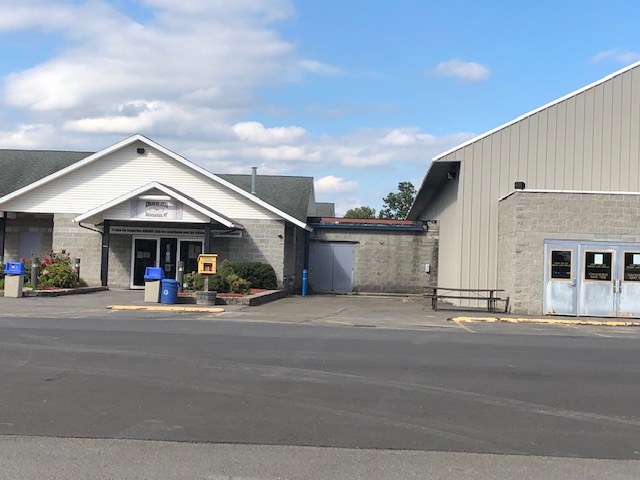 To all of our NEACA Members and especially our loyal dealer supporters, we are truly sorry.

Cathy and I are sorry we put all of you through this nerve wracking turmoil of on again off again over this past week. We thought we had the votes. The kick in the face was from a fellow, Independent mind you, who just returned from shooting 15 animals 🦒🐅🦓🐃 on a trip to Africa. But no gun show for us!

So cancel your motel reservations, cancel your Saturday evening dinner reservations and don't stop for breakfast at your favorite Diner, you won't be bringing your guns to town; at least not to Saugerties.

So MacDonalds losses their hamburger sales, the local gas station won't get your fill up and the pro-gun folks of this town won't get their gun show.

The real big thing that hurts Cathy and me is that you guys and girls won't end up with a nice weekend gun show and will lose a whole weekend payday. That is what all of us as small business people strive for, a paycheck like everyone else. Well, this weekend we will go without. To those of you who we now owe table refund payments, they will be forthcoming. We need to try to cancel what advertising we can and get on with our shop sales and producing gun shows where we are welcome.

We are so sorry, we worked very hard to make this happen but we didn't succeed. A lot of supportive people in the Town also tried very hard on plans B and C.

Our NEACA hats are off to them!

Thank you and good night for now.
Cathy & Dave
NEACA, Inc.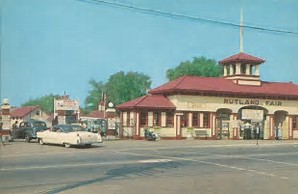 ---
A Day that will live in Infamy ... September 11, 2001 ... a day no American should ever forget! ...
Many of today's teenagers and young Americans probably have no recollection of that fateful day of fifteen years ago, nor the meaning or intensity of it for those of us who lived thru that early morning of the awakening of a new American era. Many of today's children were not even born when tragedy struck the economic center of this entire world; many were too young to view the carnage shown in true, live format on American TV's and many were never taught the meaning of that epic event that brought Americans, not to their knees, but to their saddest and even greatest time. Many of today's young people, and now young voters, don't really have a clue! As I watched news today and relived that horrible event my emotions ran over in my heart and tears filled my eyes. I remember waking to a wonderful sunny day and hearing from both my sons that something happened in New York City and to watch Fox News. Today's weather here in NY was stormy at 6:30 AM with rain and wind, then the sky became very clear and the sun shown bright at around 9:00 in the morning; it was a beautiful September day, as it was and as I recall that Fateful Tuesday fifteen years ago. Americans awoke then to a new world; to a new awakening. Those of us who know, now have the responsibility to make clear that awakening to those young folks of today; never forget and teach them the lesson that there is still terror in this world. It can and may still happen one wonderful bright sunny morning. But as Americans we don't live in fear of possibilities but still we all must realize potential threats and prepare with prudent observations and defense. God will always bless America.
... (MORE)
---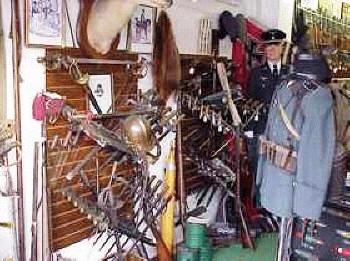 The first glance may be very deceiving to the casual visitor. Look closely, as this is an extensive and varied site of quite unusual collectables and gifts; of old toys, dolls and trains, of knowledge, learning and even entertainment. A site that you will surely visit again & again.
From Americana and Antiques thru Coins and Collectables to Guns, Knives, Swords and Zebra Rugs ...... We HAVE IT, We've SOLD IT, or .... We CAN GET IT! See our "What's New" page for new guns sale.
We do have a Lay-away program.
---
Our main business is in our stock of 1000 or so Collector, Antique and Investment Firearms but we also are Federally and NY State licensed and have all the new guns available for orders. Sporting collectables, Adirondack antiques, fine glassware and china, vintage toys, trains or gifts round out our standard fare. Militaria and hundreds of edged weapons are also IN INVENTORY at our Mechanicville, New York brick and mortar store. Remember though, our prices can change without notice, up or down. See our SITE MAP ~
NEACA, Inc. is our sister company that organizes and promotes trade shows. Since 1982 we have staged Antique & Collectable Shows, Computer Fairs, Craft Shows and Toy Shows but our main events are our Gun Shows or Arms Fairs under our New Eastcoast Arms Collectors Associates banner. We have a membership of authors, students of history, militaria and firearms collectors and dealers that now numbers around 1500. One of our interesting past Gun Shows was at the Riley Rink at Hunter Park in Manchester Center, Vermont but we are most proud of our Arms Fairs in the Saratoga Springs City Center in upstate New York and in our newly revised Newburgh, NY Gun Shows. Friday dates are always just for exhibitors or our NEACA Members, you can join today if you wish to come in early at our shows.