Gun Shows and Arms Fairs
Call us at 518-664-9743 if you would like us to bring something
special from our shop or on the web to an upcoming show.
NEACA is always seeking new locations for our shows.
If you know of a new venue or want us at your venue, please give us a call.
*Friday is for NEACA Members from 5 to 8pm along with dealer set-up.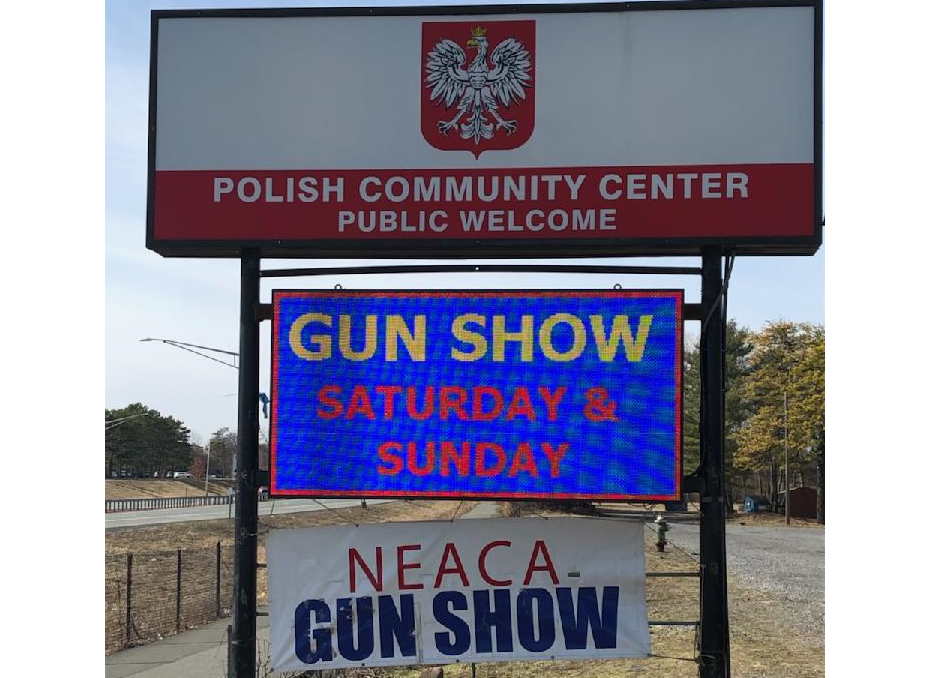 Polish Community Center
225 Washington Ave. Extension
Albany, NY 12205
North: Route 87 (Northway) Exit 2w (Rt. 5), to (2nd light) take left on Lincoln Ave., to end (Washington Ave. Ext.). Polish Community Ctr. is immediately on Right
(100) 8' Tables ~ NYS Capital District Show - Easy Access from Interstate 87 and 90
Lots of Free Parking - Many Motels Nearby - Crossgates Mall and Others Nearby
Lots of Advertising and 50,000 cars a day pass our Marquis Sign every day!