36, 38-40, Amber Accessory, Antique Pre-1898 ...
Colt Black Powder, .36 cal. Model 1861 Navy Revolver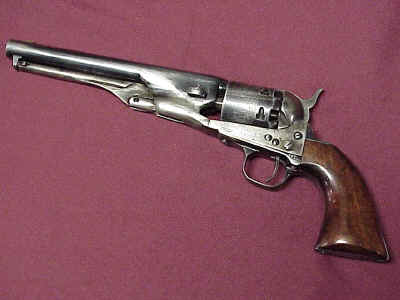 This is the authentic Colt 1861 Navy revolver that was made to look like an original Civil War Era weapon. In reality it is the same as the Signature Series Colt but was faked by changing the back strap and renumbering the parts to match the rest of the gun and the cylinder. Then "aged" a bit and ...
Price: $1595.00
---
Fenton Glass Company Amber Accessory Pieces Item No. 3653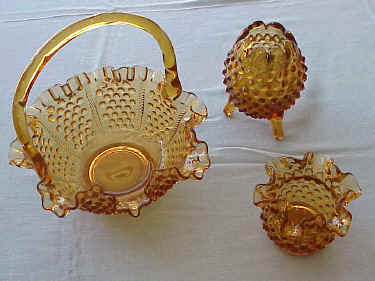 Fenton Item No. 3653, three toed vase in amber measures 5" tall. It was introduced in 1965 and was discontinued July, 1971. ...
Price: $10.00
---