10ga, Double Shotgun, Investment Grade, Signal Cannon ...
Colt 1883 SxS Double Barrel 10 Gauge Shotgun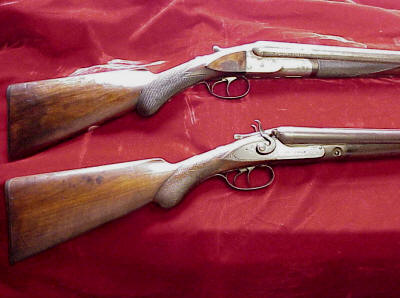 Colt 1883 Side by Side Double Barreled Shotgun in 10 gauge with 32" barrels.  Serial number 475, it was made c1885, second year of the production and referenced to be one of the finest made American shotguns.  With a fine Damascus Pattern on the barrel, the bores are near perfect and the finish is a ...
Price: $3995.00
---
Winchester 10ga. Cannon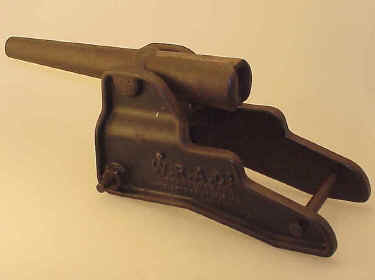 Winchester 10 Gauge Cannon, serial #723. About 50% of old black paint finish intact, bbl. is missing cocking and lock devise, also has been punch pined in place impeding the bbl. elevation, missing the 2 wheels. Found abused and lonely by a former employee at the old Winchester factory years ago. ...
Price: $750.00
---