Winchester Hunters' Diary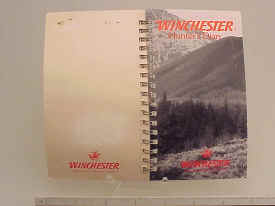 Winchester Book, "Hunters Diary". Soft cover, spiral bound. Pages for hunts, guns, etc., excellent condition. ...
Price: $32.00
---
Steel on Canvas" by R. L Wilson, The Art of American Arms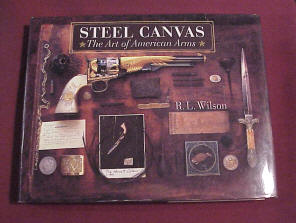 This large, 9" by 11 1/2", hard cover book by R. L Wilson, first written in 1995 shows many fine examples of super engraved Winchester firearms as well as Colts and other guns, knives and swords. This edition was published in 2004 by Chartwell Books. There are 384 pages and many color photos. Th ...
Price: $95.00
---