Nylon Web Belt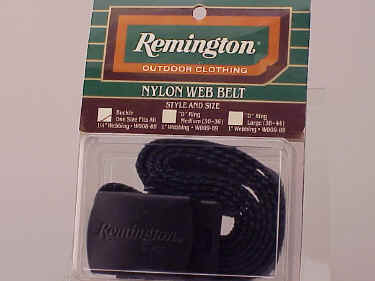 Remington 1 1/4" web belt and military style buckle in British Green. One size fits all and I have one of these left in stock. New condition. ...
Price: $24.00
---
Remington Blue Rock Cap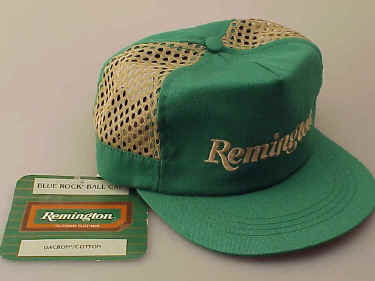 In Remington Green, one size fits all style. Made of Dacron and cotton mesh for cool shooting. I have <font color="#FF0000">two left in new condition. ...
Price: $39.95
---
Remington Outdoor Red Suspenders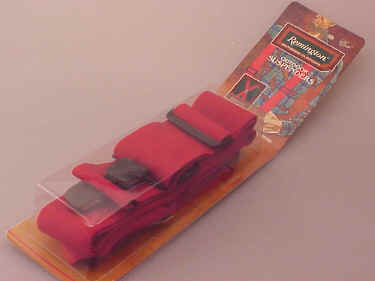 These red web suspenders by Remington are 2" wide and come with nylon clip fasteners. They adjust to size and are package new condition, I have just one pair left. ...
Price: $49.95
---