Star Wars Jedi Shoe String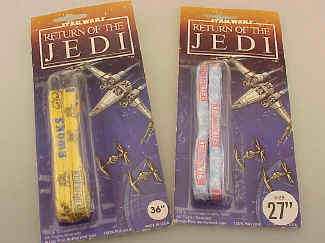 For the younger generation we have the Star Wars Return of the Jedi Shoe Laces. Two unopened packages of laces, one 36" and the other 27" in length. A very colorful package for a highly regarded collector field. Both in as new condition. ...
Price: $20.00
---
Star .22LR Pistol Target Model F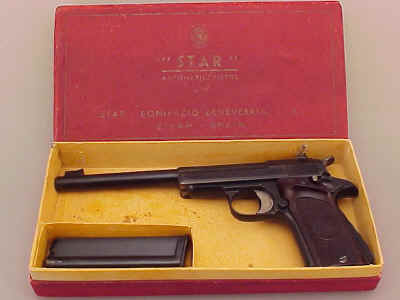 Star .22 Model F Semi-auto Target Pistol with 8" barrel and in it's original red and yellow cardboard box. This gun is in excellent working condition, the bore is excellent, as are the plastic grips. Bottom left grip screw has some screw driver damage. The over all bluing is 98% with just a littl ...
Price: $995.00
---