Winchester Western Box of Super X, .303 Savage Ammunition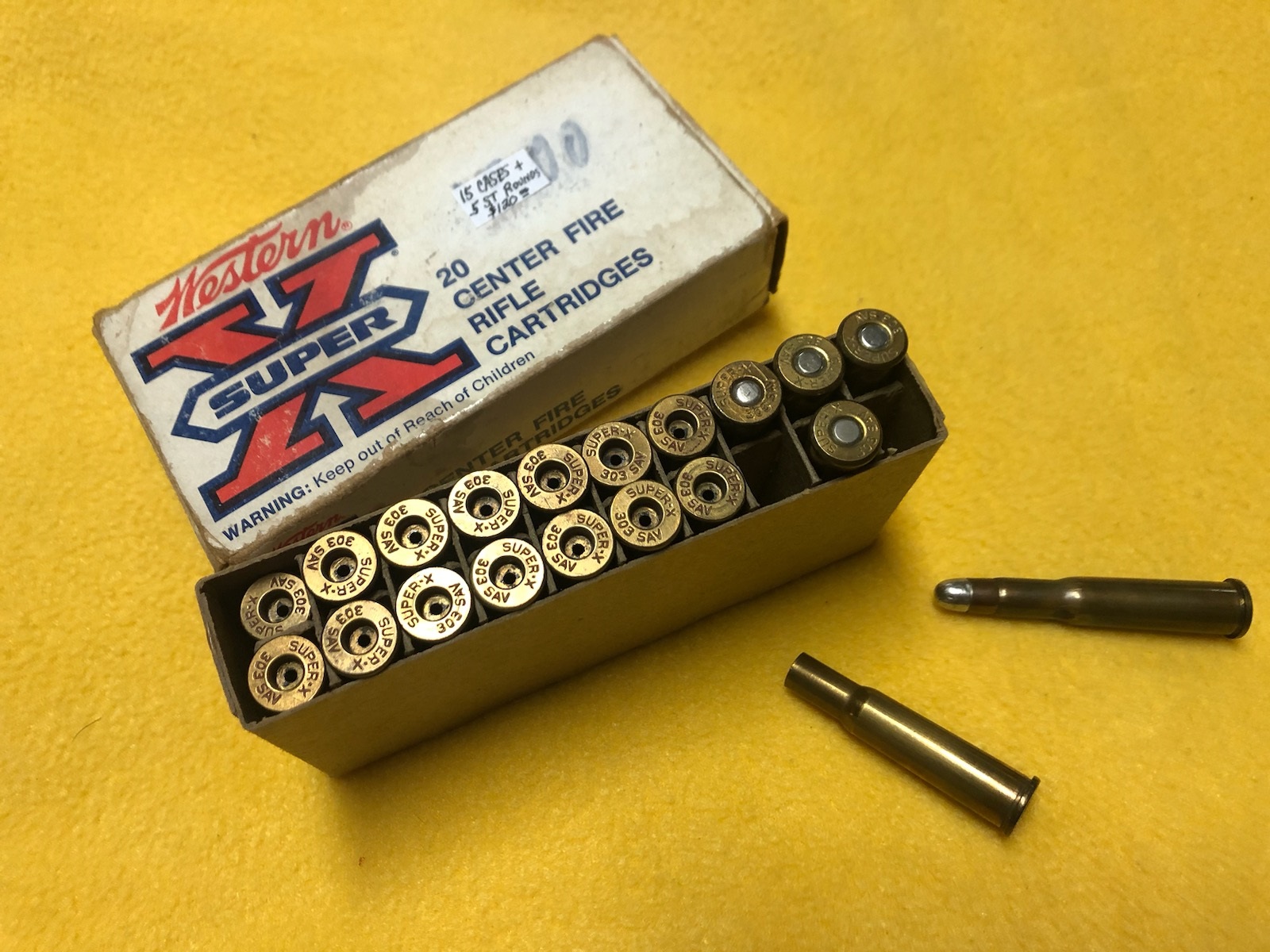 Winchester box of .303 Savage Silver Tip, 190 grain ammunition, #3032 Western Super X, 20 count with 15 being cleaned empty fired cases and 5 being original rounds of .303 Savage Western Super-X. These can be reloaded, by us if you wish, or by yourself. Even .303 Savage brass is getting scarce so w ...
Price: $120.00
---
Full Box of Western Super X .303 Savage Ammunition, Silver Tip
Full Box of Winchester Western .303 Savage Silver Tip, Super X, 190 grain factory ammunition #3032 and consists of 20 clean rounds. A Division of Olin Industries. Box is in fine condition and all original but has old price tag dicoloration in upper right corner. The ammo is fine and like new but ne ...
Price: $220.00
---