NEACA Press Release 12/4/2018
~ Updated Sunday, February 5, 2023 ~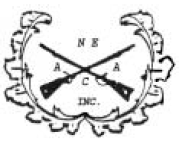 NEACA PRESS RELEASE
Gun Show at The Howe ~ December 15, 16
December 4, 2018 ~ Immediate Distribution
NEACA (New Eastcoast Arms Collectors Associates) promotes and produces Gun & Knife shows, or Arms Fairs throughout the northeast and has done so responsibly & respectfully since 1984 without mishap. The next Show will be at the Franklin Center at The Howe in Rutland, Vemont on December 15 & 16, Saturday 9-5 and Sunday 9—3, which will consist of about 90 tables of exhibitors displaying for sale or trade, all types and forms of modern, used, antique or collectible legal firearms.
The public is invited to attend and bring items to sell or trade with the collectors and dealers at the show. This is the fifth show NEACA has promoted at The Howe and another will be on March 2 and 3 to round out the winter show schedule. About 1300 people attended the last March event. This is NEACA's first Christmas time Arms Fair in Rutland.
Also displayed for sale or trade among the firearms will be vintage and modern knives & outdoor hunting gear and accessories as well as current and scarce ammunition of all calibers and gauges plus collector sporting items and Militaria of all types. "Stop in and see what you have been missing", is an invitation NEACA has extended to the public for over three decades. There is an admission fee with discounts and coupons in various papers and online at neaca.com/gun-shows. More info by calling NEACA at 518-664-9743.
NEACA is always seeking new venues for our Arms Fairs and would welcome inquiries from those interested in learning more about the fascinating and Historic hobby of collecting firearms. Memberships, which allow free entry to all events, are available at our Mechanicville office or online at NEACA.com plus at the show.
NEACA members give thanks to Our Federal and State Constitutions that allow us to buy, sell, collect and own our firearms. The Second Amendment, the only one that protects all the rest, guarantees that right to all citizens to own firearms. Various Federal, State and local laws do put rules, regulations and restrictions upon that ownership to certain individuals and restrict ownership to only respectable and lawful persons of good character; members also recognize and adhere to all those rules.
Presented by, David Petronis
President, NEACA, Inc.; New Eastcoast Arms Collectors Associates
38 North Main Street; PO Box 385
Mechanicville, NY 12118 518-664-9743

---