30, 38-55, Bullet Mould, Ideal ...
Ideal Combo Reloading Tool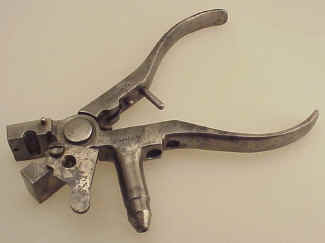 Reloading Tool, Combo with bullet mold and marked "Ideal Mfg. Co. .38-55.M." "Pat. Dec. 29, 1884, New Haven, Conn." In fine condition; cleaned, bright metal and appears usable. ...
Price: $175.00
---
Lyman Ideal Bullet Mould, .30 caliber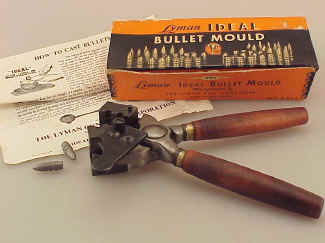 Lyman, Successor to Ideal Company Two cavity Bullet Mould. Tool is like new and has wooden handles, complete with instruction sheet and in original black and orange box which measures 8" x 2 3/4" x 1 3/4". Tag on bottom has #311413, 169 grain, .30 caliber double cavity. ...
Price: $79.00
---