Autumn Leaf, Canister, Gas Mask, Jewel Tea ...
WWII German Gas Mask Canister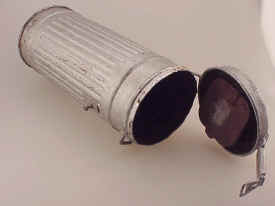 WWII German field gas mask canister, creatively spray painted silver, no visible markings, it is what it is. ...
Price: $60.00
---
Jewel Tea Autumn Leaf Round Metal Canister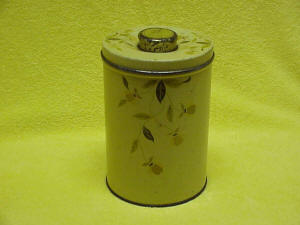 The Jewel Tea Metal Canister with Autumn Leaf pattern was made during 1935 with the small and medium canisters following in 1936. With the cover removed the height is 6 1/8" and base is 4 3/8" outside diameter making this the smallest of the set. The inside is very fine and bright, the overall ou ...
Price: $75.00
---