Civil War, Mini Balls, Side-lock, Sword ...
L. Pomeroy Contract Lock Dated 1831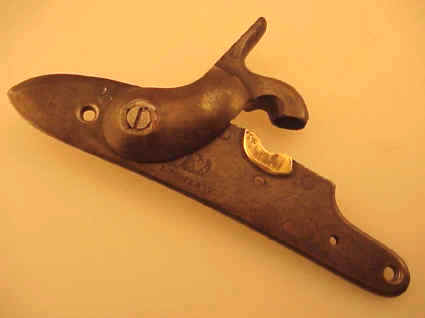 Complete L. Pomeroy US contract percussion sidelock with 1831 date for Civil War rifle. ...
Price: $525.00
---
US Sword, Civil War Era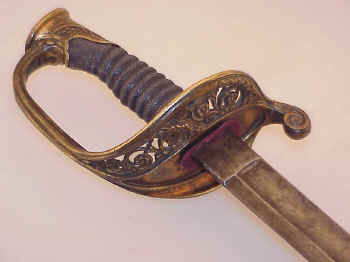 US Non-Regulation, Civil War Era, Model 1850 Foot Officer's Sword with slightly curved single edge, heavy, 32" blade marked "W. CLAUBERG, SOLINGEN" encircling a standing knight, "IRON PROOF" etched to back of blade. Wide brass, single arm guard, is pierced with florals. Though somewhat darkened wi ...
Price: $895.00
---
Mini Balls from Civil War Era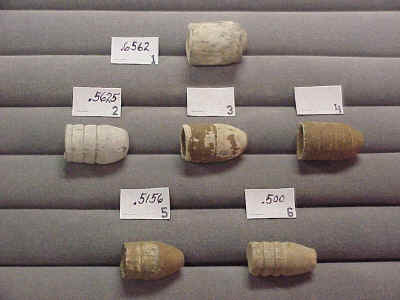 Pictured are six different musket projectiles dug from an old Watervliet Arsenal firing range that was used during the Civil War. Number one actually looks like a shotgun slug. Numbers 2, 3, and 4 are .58 caliber mini balls that have various ribbed designs and are hollow based, # 5 has two ring, # ...
Price: $150.00
---