1907, 351SLR, American Classic, Deluxe rifle ...
Winchester SLR 1907 Deluxe .351 cal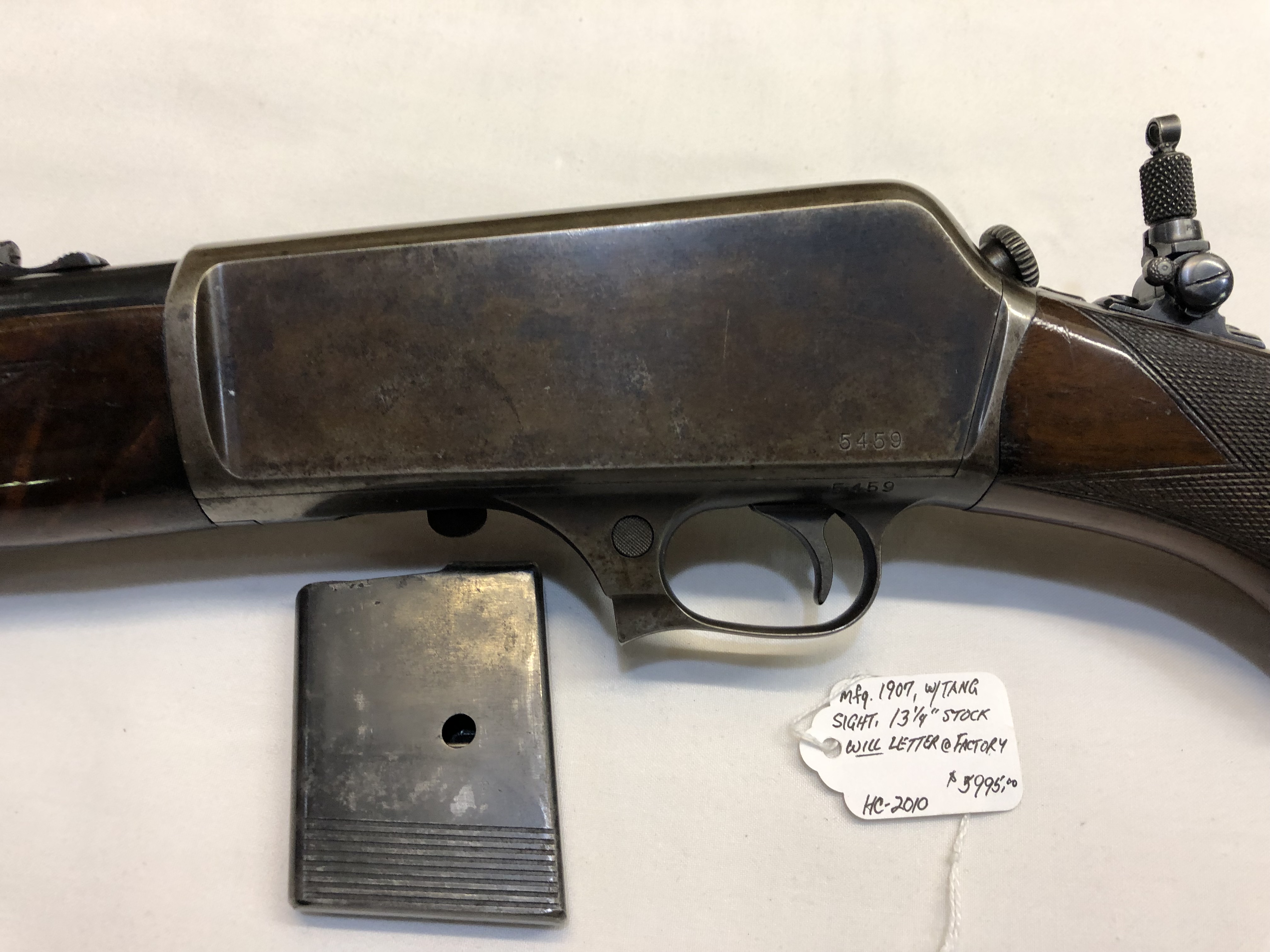 Winchester Self Loading Rifle SLR Model 1907 Deluxe in .351 cal. with fancy walnut wood, hand checked stocks with 13 1/2" pull. When I called the Cody Museum they told me this gun would letter as described. The gun is in fine overall condition and rather rare. ...
Price: $5995.00
---