45, Engraved, Modern, Revolver ...
Sturm-Ruger Vaquero .45 Magnum Engraved Revolver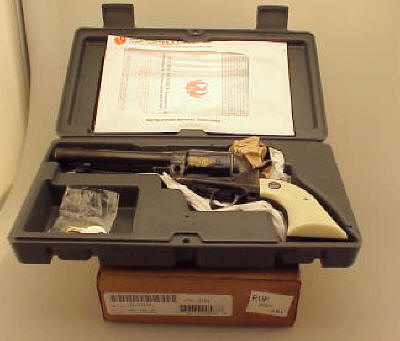 Ruger Vaquero in .45LC Caliber New in Box with original shipping carton and all paperwork. This is an engraved gun with fancy leaves and scrolls on the cylinder which are gold filled; it has simulated ivory grips each with the black Sturm-Ruger Medallion. This six shot revolver has a 5 1/2" barrel, ...
Price: $2495.00
---