Helmet, Militaria French, Militaria Viet Nam, Personal ...
WWI French Helmet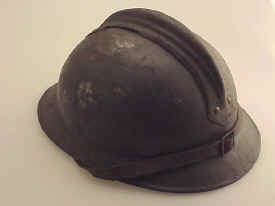 WWI French Military Steel Helmet, most original paint intact. Has leather strap but no liner. Has some small dents. Type also saw use in WWII. Very good condition. ...
Price: $225.00
---
Viet Nam War Era Pith Helmet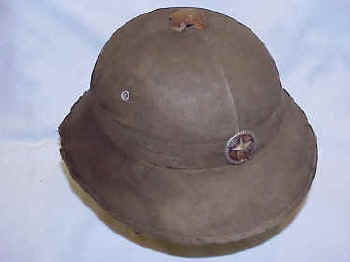 Vietnamese Military Pith Helmet with Star Insignia, all complete and brought back by a veteran of the Viet Nam Conflict. There's some internal breaking of the cork in rear of brim but otherwise in nice condition and an authentic souvenir of the only war our politicians and our home grown misguided ...
Price: $450.00
---