Folder, Letter Opener, Miniature, Sword ...
Miniature Samurai Sword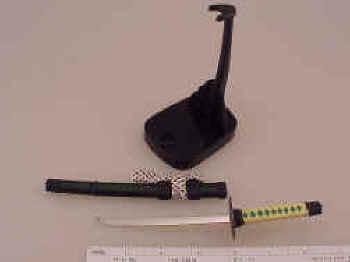 Samurai letter opener with plastic stand. Metal 4" blade with wrapped grip, comes complete with scabbard. Neat looking desk ornament that serves a purpose. ...
Price: $25.00
---
Winchester Letter Opener with Folding Knife Blade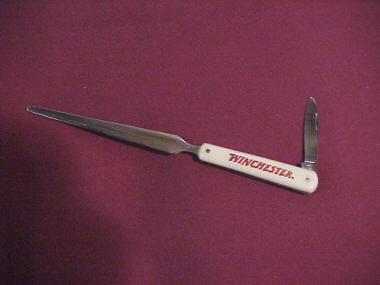 Winchester Letter Opener measures 7 5/8" with knife blade folded and 9 3/4" overall with blade extended. Letter opener blade shows use but knife blade shows very little wear. Winchester is crisp on the grip. This is a great piece for any Winchester collector. ...
Price: $45.00
---