Canteen, Iron Cross, Militaria Germany, Personal ...
WWI Imperial German Canteen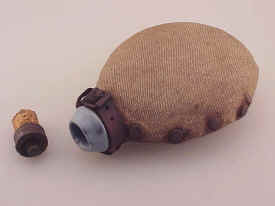 WWI, Imperial German, Military Canteen with Tan Cloth Cover that snap fastenS&With original plug cap. Most of leather strap missing but overall in fine condition. ...
Price: $155.00
---
WWI German Iron Cross, EK (Eisernes Kreuz)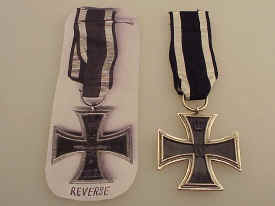 WWI, German Iron Cross and Ribbon, Second Class, excellent condition. Probably the widest know military award in the world. Instituted by King Friedrich Wilhelm III of Prussia in 1813. ...
Price: $195.00
---