9mm, Modern, P-95, Pistol ...
Sturm-Ruger P-95 DC 9mm Semi-Auto Pistol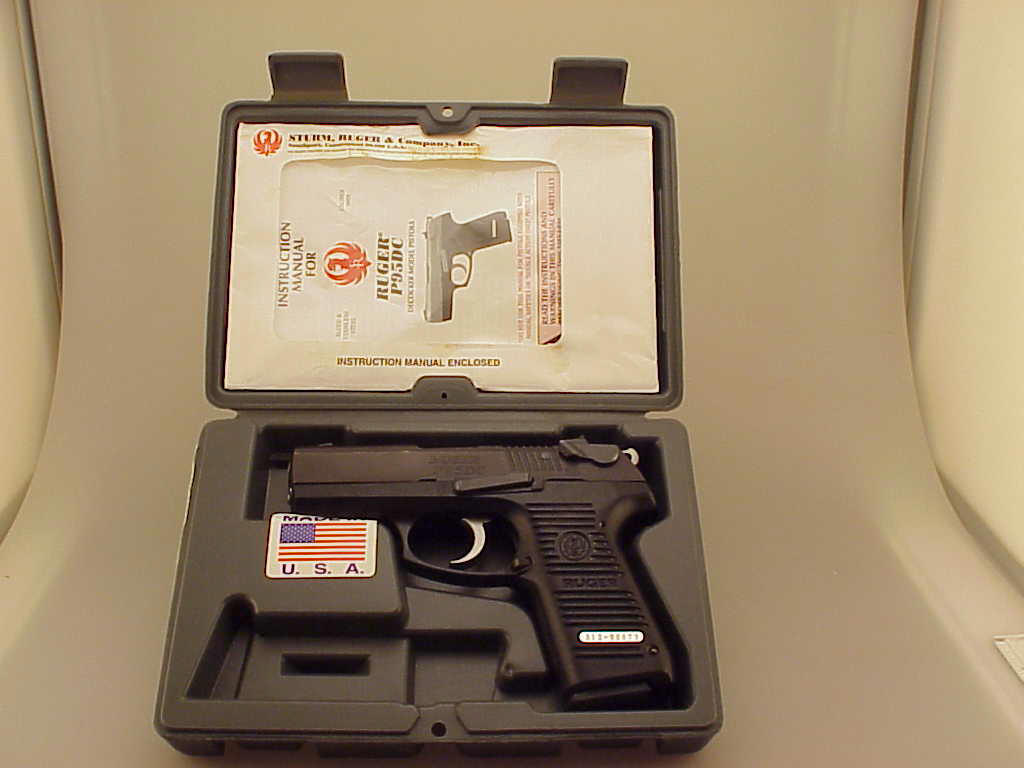 Ruger P-95 Double or Single Action Semi-auto Pistol in 9mm. This is a Poly-frame lightweight gun with ambidextrous De-cocking Devise and 4" barrel. It is as new in the original plastic Ruger box with all paperwork but it has been fired. It has some edge wear that I believe is from box wear. The s ...
Price: $685.00
---