Circle, Depression, Green, Pressed Glass ...
Federal Glass Company Green Depression Sherbets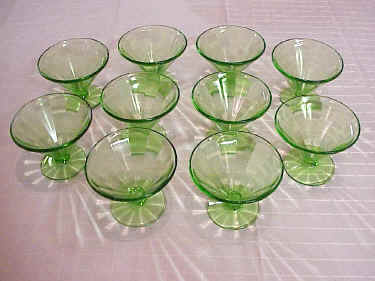 We have a set of ten green Depression Glass sherbets that were produced by the Federal Glass Company in the 1930's. They are all in perfect shape and are a great accent to any set of china. ...
Price: $80.00
---
Hocking Glass Company Circle Pattern Green Sherbet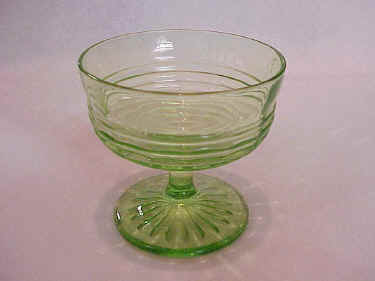 This sherbet in green was produced by the Hocking Glass Company in the 1930's. It measures 3 1/2" wide X 3" tall. It has a mark on the outer side that feels like a sharp cut ...
Price: $6.00
---