10ga, Sign, Signal Cannon, Winchester Company Collectible
Winchester Door Sign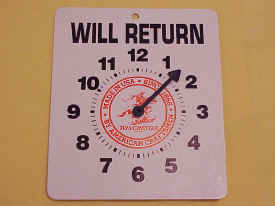 Winchester door sign marked "WILL RETURN" with clock hand to point to time. Cardboard, white. ...
Price: $25.00
---
Winchester 10ga. Cannon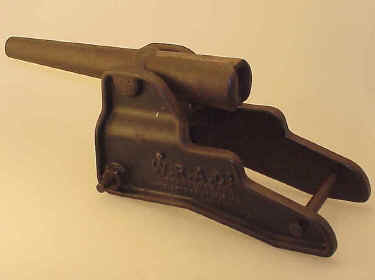 Winchester 10 Gauge Cannon, serial #723. About 50% of old black paint finish intact, bbl. is missing cocking and lock devise, also has been punch pined in place impeding the bbl. elevation, missing the 2 wheels. Found abused and lonely by a former employee at the old Winchester factory years ago. ...
Price: $750.00
---