32RF, Box, Catalog, CBC Co ...
Winchester Catalog, Shooting Equipment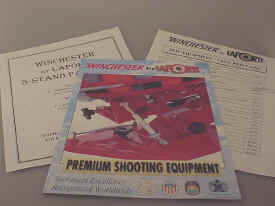 Winchester six page fold out catalog, "Premium Shooting Equipment" by LaPorte Company. It pictures Skeet and Trap Equipment for 1995 and includes Trap Equipment 1995 price list and special package letter. The catalog is 8 1/2" x 11" with glossy pages, all in excellent condition ...
Price: $15.00
---
Remington Model 310 RF (Rim Fire) Shot Cartridges in Box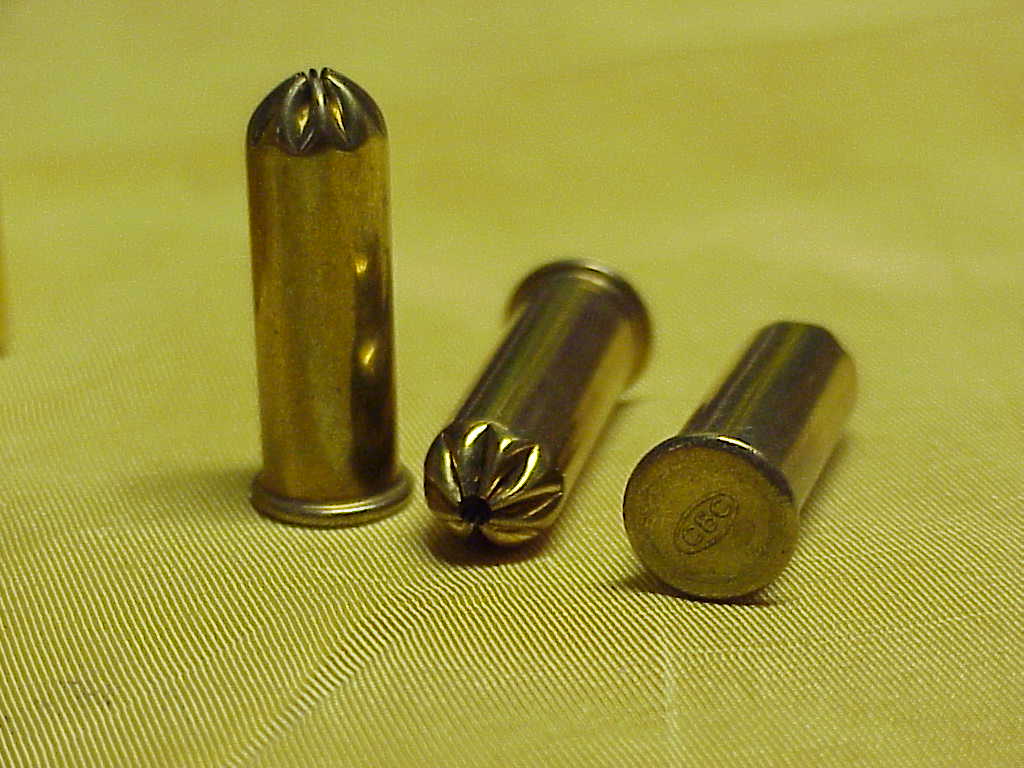 We just got in only one box of these 8mm, .32 Rim Fire crimped shot shells or "cartuchos", as they say in Brazil. There are only 97 rounds in this box of 100 made by CBC Co. for Remington for the Model 310 Skeet Shot Gun. They are loaded with number 12 lead shot. ...
Price: $395.00
---
Remington M870 Wingmaster 12ga #1093xx Skeet Shotgun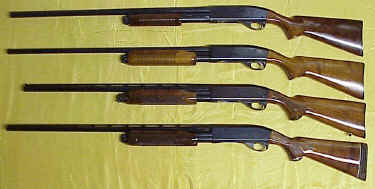 (Third) Remington Model 870 Wingmaster 12 gauge, Slide-action (pump) Shotgun with 2 3/4" chamber and 26" vent ribbed barrel, Skeet. The gun has a standard 14" length of pull, serial # 1093371V and has had QD sling swivels added. It features a straight grained walnut stock with fancy grained fore-end ...
Price: $995.00
---