22, Investment Grade, Remington Company Collectible, Target ...
Star .22LR Pistol Target Model F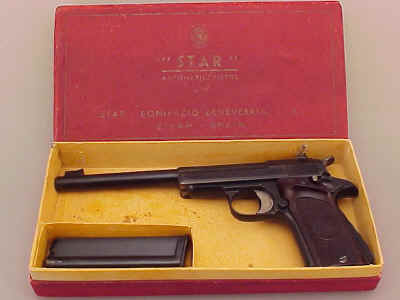 Star .22 Model F Semi-auto Target Pistol with 8" barrel and in it's original red and yellow cardboard box. This gun is in excellent working condition, the bore is excellent, as are the plastic grips. Bottom left grip screw has some screw driver damage. The over all bluing is 98% with just a littl ...
Price: $995.00
---
Remington 100 Yard Sighting-in Target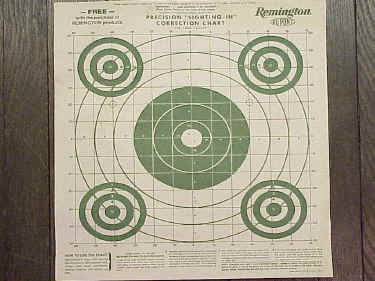 This is a Remington 100 yard sighting-in target that was given away with a gun purchase in the 1980's & 90's. I have a few left and will sell them in lots of two. Shipping included. ...
Price: $12.50
---