12ga, 303 Savage, Box, Brass Shot Shell ...
UMC Primed Brass Shells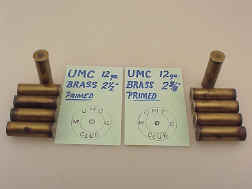 Group of ten UMC brand 12 gauge Primed brass shot shells. Founded in 1867 Union Metalic Cartridge Compamy merged with Remington in 1912. All marked "Club", five are 2 1/2" length and five are 2 5/8," all are live primed. These are fairly scarce and the price is for either group of five. ...
Price: $65.00
---
Remington .303 Savage Express SP Ammunition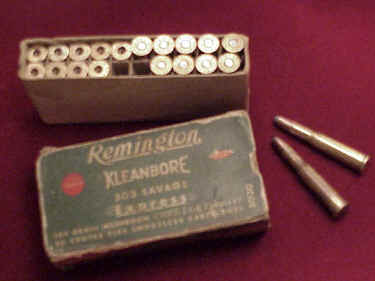 Remington .303 Savage Partial Box of Express Ammunition 180gr, Soft Point, in green and red box. There are 11 clean rounds and 9 once fired cases that have been de-primed and cleaned in box. These are shootable or collectable but box does have wear marks and is missing both end flaps. Number 8030 ...
Price: $95.00
---