Mess Kit, Militaria US, Personal, Stamping Kit ...
US WWII Mess Kits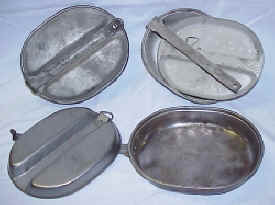 WWII US Army Mess Kits (3), two dated 1942 (corroded), other dated 1944 is usable but bottom scorched. ...
Price: $95.00
---
US Army WWI Ordnance Metal Stamping Kit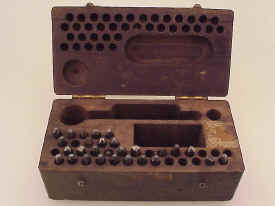 WWI Period, US Ordnance, Metal Stamping Kit, for Dog Tags or what ever, comes with 27 dies, there are some duplicates. Wooden Box Military Marked, 4" x 8" x 3 1/2". Missing some of the components but is a good start for a complete kit. Stamps included are A B (2)D (2)E F H J K L P (2)R (2)S Z & 1 ...
Price: $125.00
---