Collectible Glass, Hand Blown, Hand Painted, Vase
Footed Ball Vase with Handles, Florals and Gold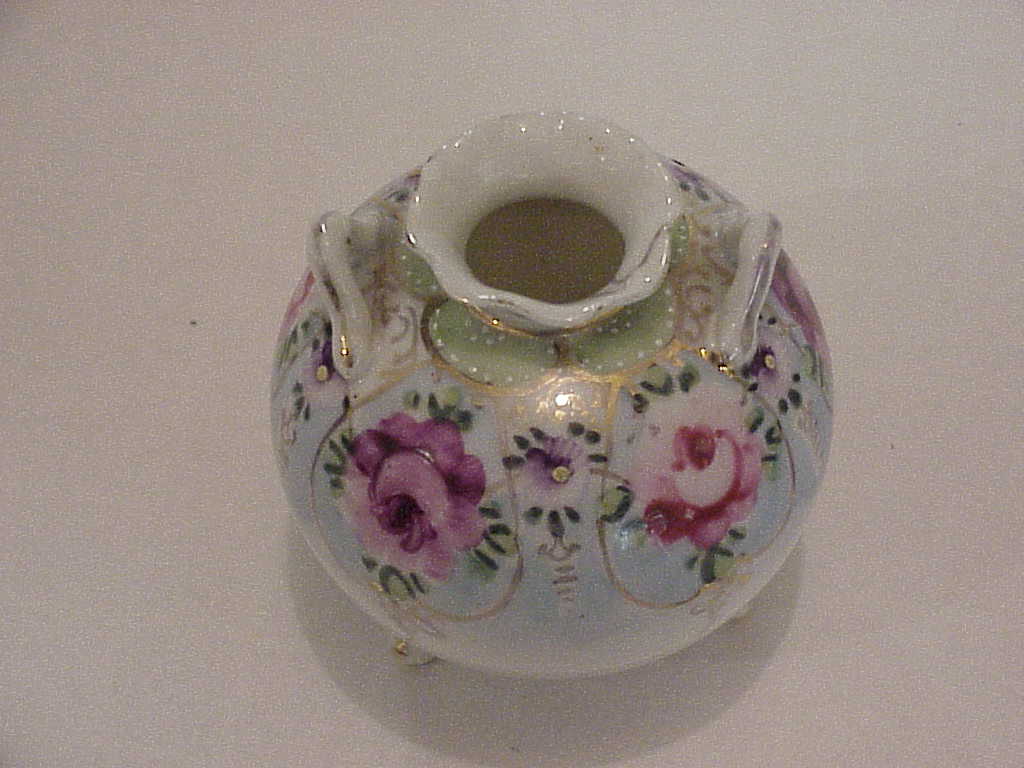 This is a hand painted, bulbous vase measuring 3 1/4" tall and 2 1/2" across at the widest point. The flared neck has gold paint that appears to be cracks on inspection of the thumbnail but there are no cracks, just gold paint. The piece is unmarked. ...
Price: $38.00
---
Pair of Hand Blown Vases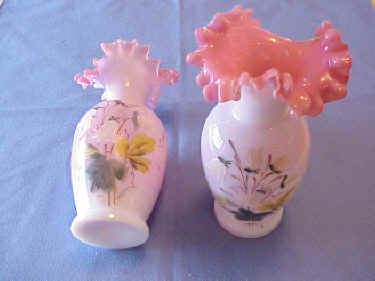 This pair of blown vases are opaque, white on the outside and a lovely pink on the inside and each has a floral bouquet hand painted on the side. They are 6 3/4" tall and are ruffled at the top. ...
Price: $75.00
---