340, Investment Grade, Rifle
Weatherby .340 W Mag. Custom Deluxe Mk V with 2 3/4x to 10x Weatherby Scope.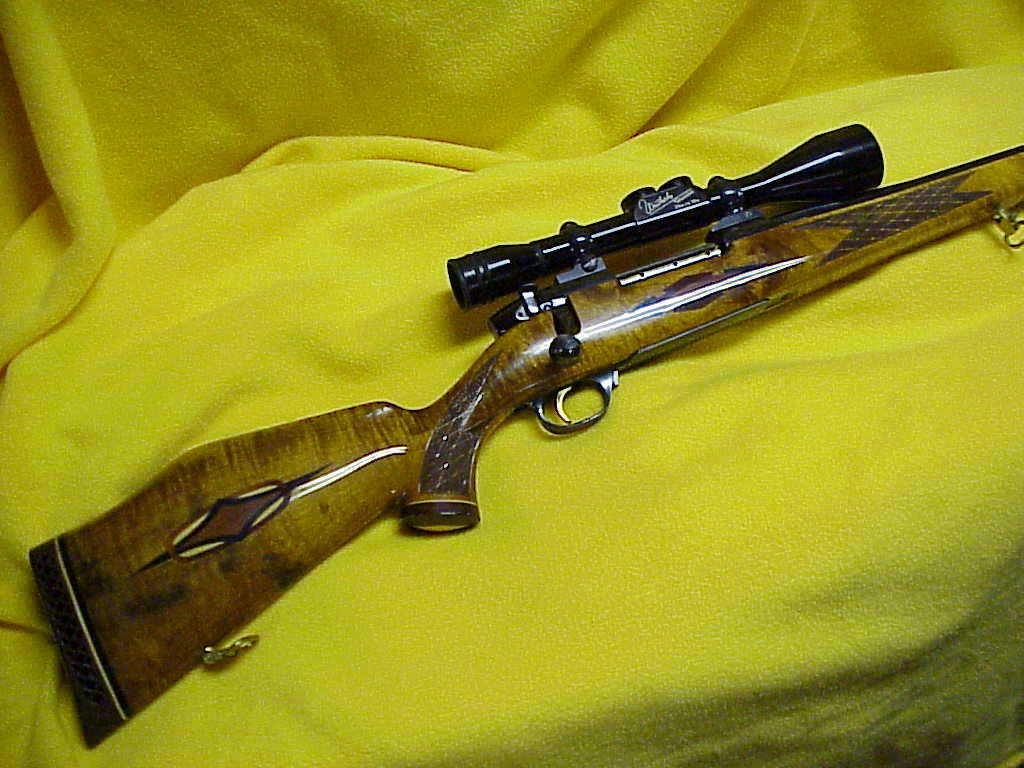 The .340 Weatherby Magnum was custom made in Germany, 1968 and is similar in appearance to the .300 which is pictured and also has three stylized diamond inlays a bit more intricate but no engraving. Gold QD posts and swivels adorn the gloss finished custom blond stock. Also comes with 26" Pendlet ...
Price: $10500.00
---