Cards, Funeral, Mass Cards, Militaria Nazi ...
Nazi WWII Funeral Cards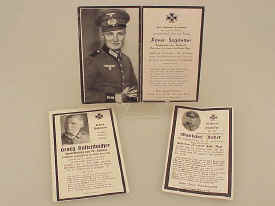 WWII Nazi Funeral or Mass Cards, (3) of different Soldiers. Actual photos attached or printed with picture and German description of circumstance, Catholic reverses, 1941, 42, 44. All 3 are excellent. ...
Price: $85.00
---
Remington Tin Limited Edition Playing Cards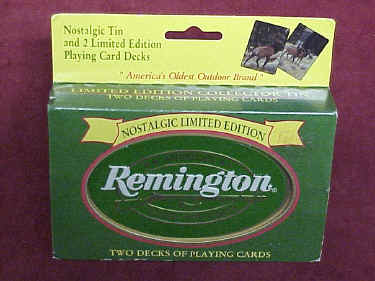 Remington Limited Edition of two decks of playing cards in tin. Unopened and in new condition but two tiny dents to top of tin. Made in 1998 under license. ...
Price: $65.00
---