32, 348, Investment Grade, Lever ...
Winchester Wrangler in Original Box, SRC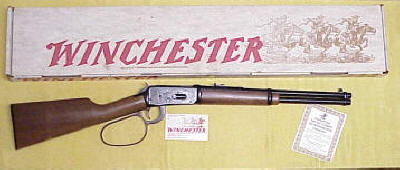 This Winchester Rifle has the large loop lever like the one on the TV show popular many years ago, "The Rifleman" and was also used on the John Wayne commemorative's. This is a Saddle Ring Carbine, Model 94 made by USRA in 1984 and has the shorter 16" barrel with the large loop lever that was popula ...
Price: $1495.00
---
Winchester Rifles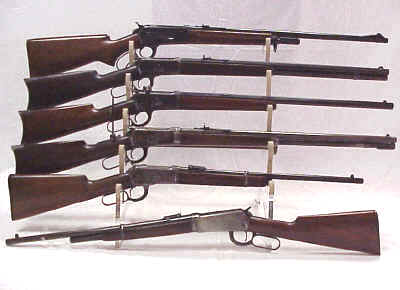 Winchester Model 71 in .348 Win. and also a selection of Models 1892. We always have something interesting in stock. Contact us! Third on rack is a fine Winchester Model 1892 "First Year Production" gun. Excellent condition overall with 95% blue. Stock has long scratch on right side and Redfield ...
Price: $3995.00
---