Camp Perry, Canister, Canteen, Case ...
Smith & Wesson Model 100 Hand Cuff Set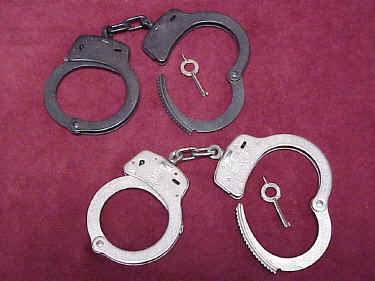 Past and present use by Police and Security Guards world-wide, these S&W hand cuffs were the mainstay from the 1950's onward. We have two sets, one in blue and one in nickel with one key each. Both are carbon steel, 10 ounce weight and single lock system designated and so marked as Model 100. They ...
Price: $65.00
---