22, 22 Jet, 22Mag, 32CF ...
Captain Jack .22 caliber Revolver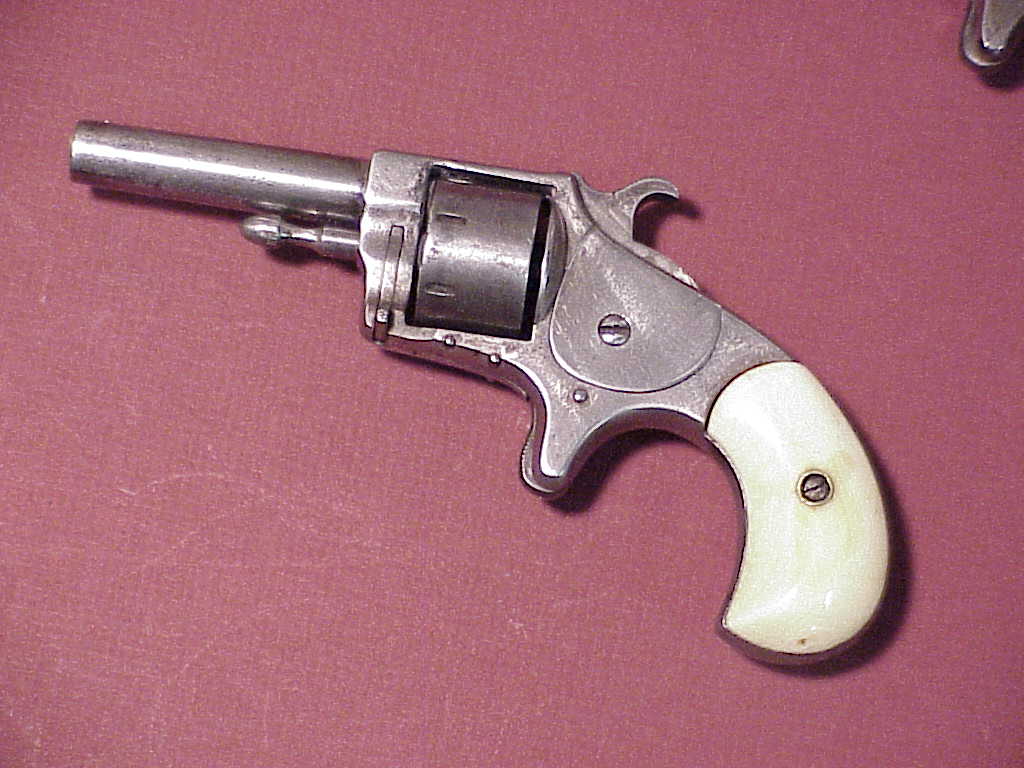 .22 caliber, 7 round, Bird's Head Grip, spur trigger revolver with the name "Captain Jack" on the top of receiver. The round barrel is 2 1/2" and the cylinder has a removable retaining rod. A side plate provides access to the inner springs. It has the Patent Date of March 23, 1871 and is chambered f ...
Price: $475.00
---