38, 9mm, Bowie, Classic Spain ...
Spanish Dagger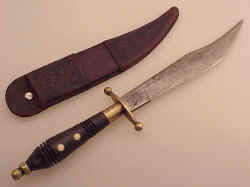 Bowie style 8" blade, simple engraving and marked, "E. Ibarra." Has brass guard and ferrules with carved horn grip and mother of pearl inlays. Circa 1890's and in excellent condition. Has original carved leather sheath. ...
Price: $225.00
---
Union Armera SL 12 gauge

This exquisitely engraved and finely stocked side by side double barrel shotgun with remoable side locks is from one of the finest makers in Eibar, Spain an area that has some of the finest gun makers in the world. This classic gun has seen some use but remains in top condition with mirror bores, ti ...
Price: $5495.00
---
LLama VII, Extra in 9mm Largo & .38 Super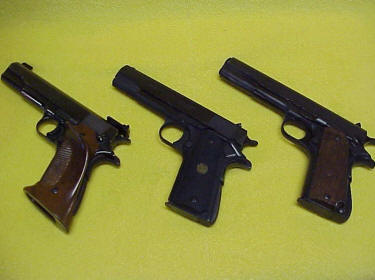 Right.. Llama "Extra"VII (Model 1911A1 Style) 9mm Largo /.38 Super caliber, Semi-auto pistol with 5 1/2" barrel and 8 round magazine. This gun is marked "Caliber 9m/m 38" and the owner told me he shot the .38 Super caliber from it. Seeing I don't have any of that ammo in stock I can only take him ...
Price: $1095.00
---